The Team
Bettina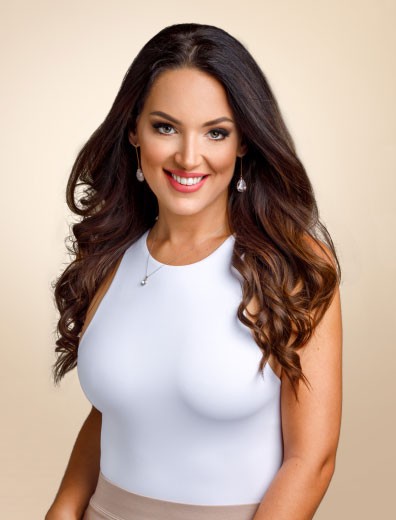 My name is Bettina Nitsch, I'm a permanent makeup champion with an international diploma and I'm a cosmetician as well. I've been working as a permanent makeup artist for more than 10 years. I learned the basics from my mother, who was among the very first individuals to promote the permanent makeup in Hungary. I do not think of it as a profession, but it is rather a vocation for me. It fills me with joy when I see the satisfaction in my clients' eyes when I finish my job. I was lucky over the years to experience that a delicate cosmetic tattoo on the eyelids which highlights the eyes' natural beauty, an elegantly curved eyebrow tattoo, or a lip tattoo generating the effect of fuller lips are all giving great confidence to its wearer.
Due to my never ending thirst for knowledge I'm passionately looking for opportunities to improve, hence I am up-to-date with the industry's latest trends nationally and internationally too. In the spring of 2014 I was among the first fortunate students of Branco Babic, the founder of the Microblading technique. I learned his tips and tricks of this method firsthand in Belgrade, Serbia and few months later I was attending his master class in the first row. It was a busy year for me because I was in Weert, in the Netherlands in the European Headquarter of Nouveau Contour as well. I successfully finished the master course there and as a result, I became an internationally recognised professional. The continuous development desire urges me ever since. That is why I have been attending all the permanent makeup related events in Hungary, where I get the chance to learn the unique technique of worldwide known permanent makeup masters from Russia, Estonia and Germany. Among many other I learned from Alina Soloveva, Oksana Martynenko and Chuni Beaulo. I blend the masters' knowledge with my own during my work. In February 2017 the first PMU Passion Conference was held in Hungary where I got first place in the "3D lips shading" category. It was an incredible feeling to take the prize and it confirmed and strengthened the desire in me to learn and to progress.
In February 2018 I visited Estonia, Tallinn, where I was able to study hyperrealistic eyebrow tattoo techniques developed by my great role model Nataliya Yeremenko, in a three-day training course. During work I fuse my knowledge with the masters' proficiency and the skills I gained at conferences.
My achievements and the feedbacks prompted me to hang over my permanent makeup knowledge to three talented cosmeticians, with whom we currently create a team to make women more beautiful.
We mission is to raise permanent makeup to a prestigious level, where it does not make its wearer ostentatious, rather highlights their natural beauty and place it in a frame. In this spirit, We can create something beautiful and it allows us to change the aura of the wearer and to increase their self-confidence.
Andi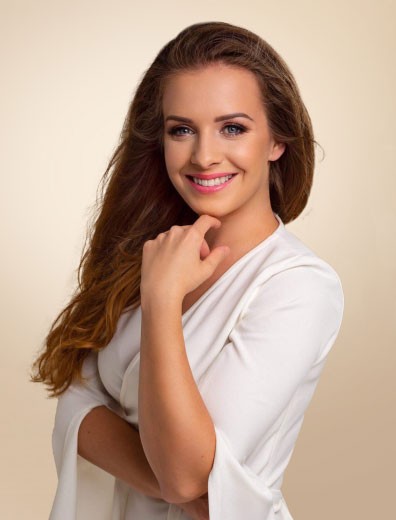 It is great pride for us that Andi Andi won 2nd place in the world-famous WULOP makeup tattoo competition in 2023 in the lips category.
Andi is a main member of our team for 3 years now. Andi has been worked as a kindergarten teacher until the summer of 2017. I noticed her handicraft and creativity years ago, so she enrolled into a cosmetics training in 2017, while I started introducing her to the wonderful world of permanent makeup.
Andi's talent turned out to be great during the first tattoo that she was making, so it soon became clear that my hopes were justified.
Ági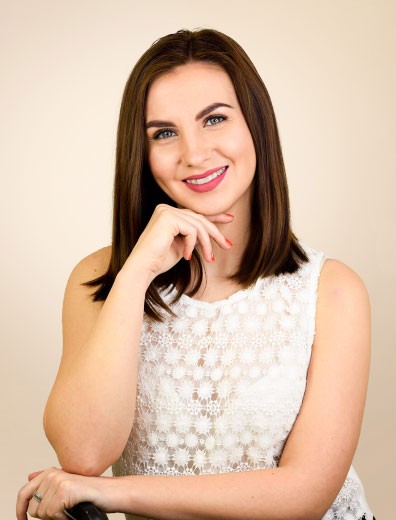 Ági was born in Subcarpathia, where she graduated from the college of fine arts, after finishing her studies she worked as a teacher for a couple of years. Thanks to her amazing talent and her thirst for desire, she decided to take a big leap of faith, and she moved to Hungary. A few years ago she started to work as a beautician at a salon in Budapest. During her first interview with us Ági took a tattoo machine in her hands. We saw it right away, that she has the talent, the precision, and the artistic vein, which is a must for this profession. After her first works, we knew, that her career as a permanent makeup artist is only going to curve upwards with us. Make sure of her talent yourself and take a look at her works.
Virág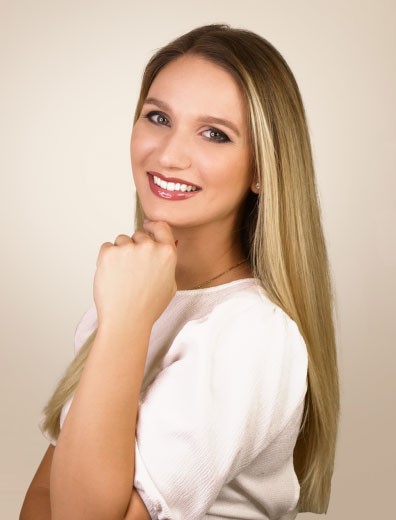 Her career has always been defined by her creativity, sense of beauty and dexterity. Virág is Nitsch Bettina Beauty's newest make-up tattoo artist, who quit her secure job at a famous cosmetics company to fulfill her dream as a make-up tattoo artist in our downtown salon.
Now let's get to know her a little better. Virág has been riding since she was 5 years old, loves animals, has two dogs and a cat. In her spare time, she spends a lot of time in her own "mini zoo", dances and often paints.
Virág previously completed makeup tattoo training with us, and even then it was obvious that her personality, perseverance and talent would perfectly match the high standards of our salon. What else could testify to this than her impressive works made at NB Beauty. I think she has a fantastic career ahead of her here with us. I am very happy, because the team has been completed with a real, honest, wholehearted girl, who enchants anyone with her positive energy in a few minutes while beautifying everyone who comes into her hands.
Come and get to know her!
Linda
Let us introduce you the salon manager, Linda!
From now on, you are going to hear her voice when you call us and you are going to meet her first when you step into our salon.
She manages the phone calls, the e-mails, our Facebook page and all the administration work behind the scenes. She does everything to make our guests feel as comfortable as possible at our salon.
Linda helps our work in every way and provides so that everything can go smoothly.
She does her job like a professional, according to the high standards of Nitsch Bettina Beauty, while keeping the interests of our guests in her mind throughout every process.
You can be sure that Linda is always at your disposal and if you have any questions, She will surely know the answer!
Booking process
1
Choose your permanent makeup artist!
We have organized the works of our professional make-up tattoo team into separate folders, so you can easily find the artist whose style suits you best.
2
Choose your appointment!
You can book an appointment with Bettina by phone or email, and the easiest way is to book online with the girls.
3
We can't wait to see you!
Before you come to us for your appointment, please don't forget to read the information on what you need to pay attention to before getting a make-up tattoo.
Do you have
any questions?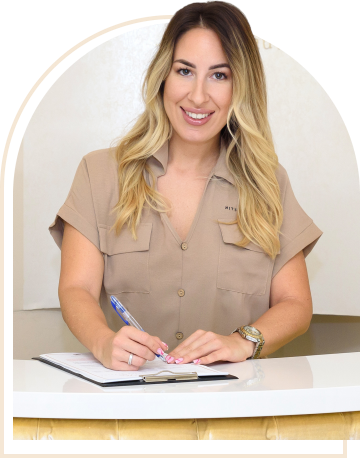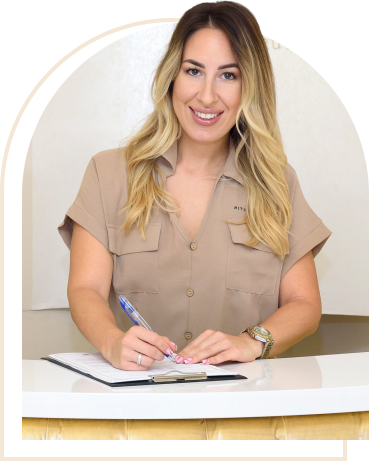 Linda is happy to help!