Aftercare
Everything you need to know about aftercare!
After the permanent makeup is done the skin can be swollen or crusty. It is most typical for lips and eyelid tattoo.
The

aftercare cream

is important to use several times during the day after permanent makeup. A thin layer of it needs to be applied on the permanent makeup.

DO NOT let the tattooed surface dry

.
It's strongly advised to avoid the following activities in the first 2 weeks: sauna, solarium, swimming, sunbathing, intensive sport.
It's not recommended to smoke right after lip permanent makeup.
A thin crusting after the procedure is natural and normal. It is

FORBIDDEN

to pick it, scratch it or to help the separation of the crust!
It's important to know that right after permanent makeup the colors are more intense and the line may seem bigger because of the swelling. The visible healing process takes 5-7 days on average. The skin heals on the micro level for 3 more weeks. During this period the color matures and it might seem light at first. That's the reason why we schedule the appointment for correction at least 6 weeks after the first treatment.
Makeup is not recommended on the given are for at least 1 week.
If you have any questions regarding after care, do not hesitate to contact us by phone or by message via the website. We will get back to you as soon as possible!
Booking process
1
Choose your permanent makeup artist!
We have organized the works of our professional make-up tattoo team into separate folders, so you can easily find the artist whose style suits you best.
2
Choose your appointment!
You can book an appointment with Bettina by phone or email, and the easiest way is to book online with the girls.
3
We can't wait to see you!
Before you come to us for your appointment, please don't forget to read the information on what you need to pay attention to before getting a make-up tattoo.
Do you have
any questions?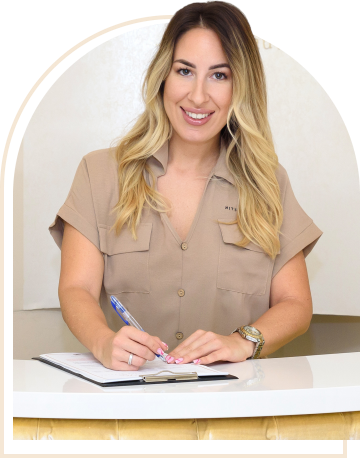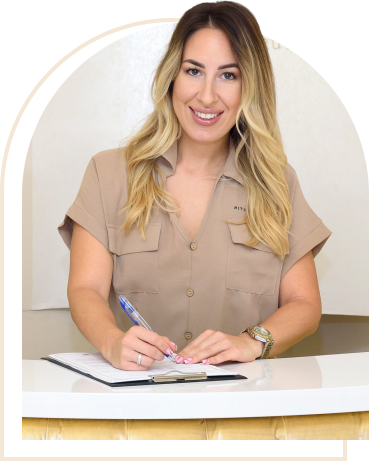 Linda is happy to help!